University Sin Fronteras
Freedom Summer Semester
'On The Road'
to Southern Movement Assembly IV
Aug 22-23, 2014 in Atlanta
Freedom Summer Semester 2014
University Sin Fronteras is taking its emancipatory education model and curriculum on the road.  We are part of the team from the Southern Movement Alliance traveling 10 cities in 5 states with ten people in the US South.  This is part of the Unite to Fight campaign-maneuvers building the movement towards the Southern Movement Assembly IV to be held in Atlanta, Georgia in August 22-23, 2014.
The University Sin Fronteras is an anchor member of the Southern Movement Alliance which has member organizations in the regional US South, including Texas, Louisiana, Alabama, Arkansas, Tennessee, Mississippi, Georgia, South Carolina, North Carolina, Florida, Kentucky, Virginia, and West Virginia.  The Southern Movement Alliance as a whole gathers periodically in the Southern Movement Assembly, in Lownes County, Alabama was the first, and Jacksonville, Florida the second, and Dothan, Alabama the third assembly, and the Southern Movement Assembly IV is to be held in Atlanta.
Courses 'on the road'
Durham-
The University Sin Fronteras carried out two courses, one on What is the Assembly Process? With Spirit house and FADE with about 35 student-participants.
The second course was on What is Environmental & Climate Racism?
This course had about 20 student-participants and was held in conjunction with the North Carolina Environmental Justice Network.
Jacksonville-
The University Sin Fronteras did a course with The New Jim Crow Movement with 12 student-participants including representatives from the Progressive Coalition.  The course focused on How to Decolonize Jacksonville, Florida?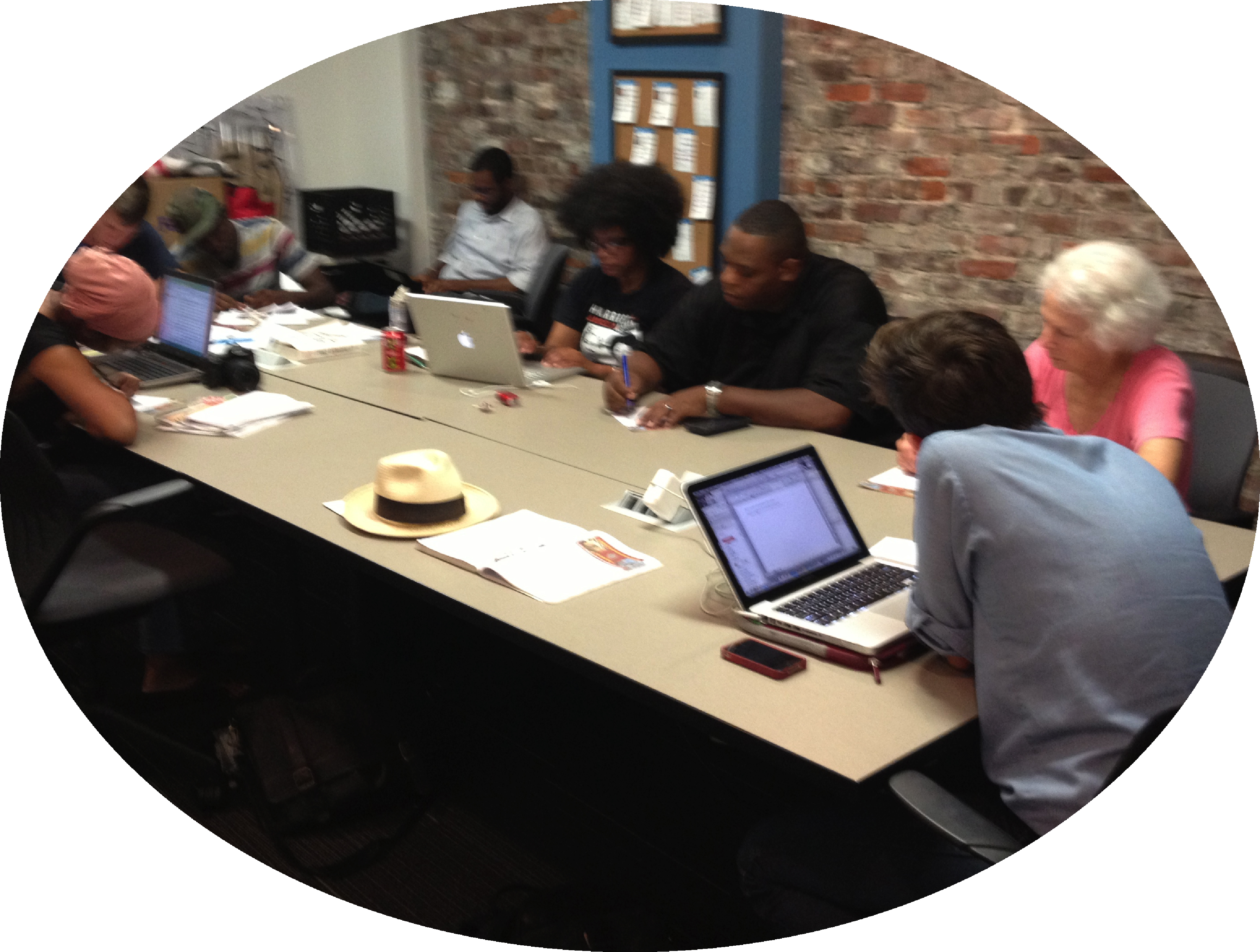 Roundtable Discussions
Durham-
NAACP community campaign for voter rights
Expunging records of criminal justice system
Gentrification walk tour
Jacksonville-
On who is behind Angela Corey?
Action
Immokalee-
Coalition of Immokalee Workers…
Farm workers food justice campaign
Modern slavery walking tour
What is an Assembly?
Dothan-
Voting Rights of formerly incarcerated persons
Action at City Jail
Migrant rights and mass incarceration (detention & deportations)
Valdosta-
Community organizing, voting rights, and representation
The On the Road team visited 10 cities in five southern states and clocked more than 3,000 miles to educate, motivate and organize the 21st Century Southern Freedom Movement.  The team of ten worked together and met nearly 1,000 people across the route organized at Project South in Atlanta.
###
You may also like